UX prototype inspired by the theory of the Derive:

THE FAKE TOUR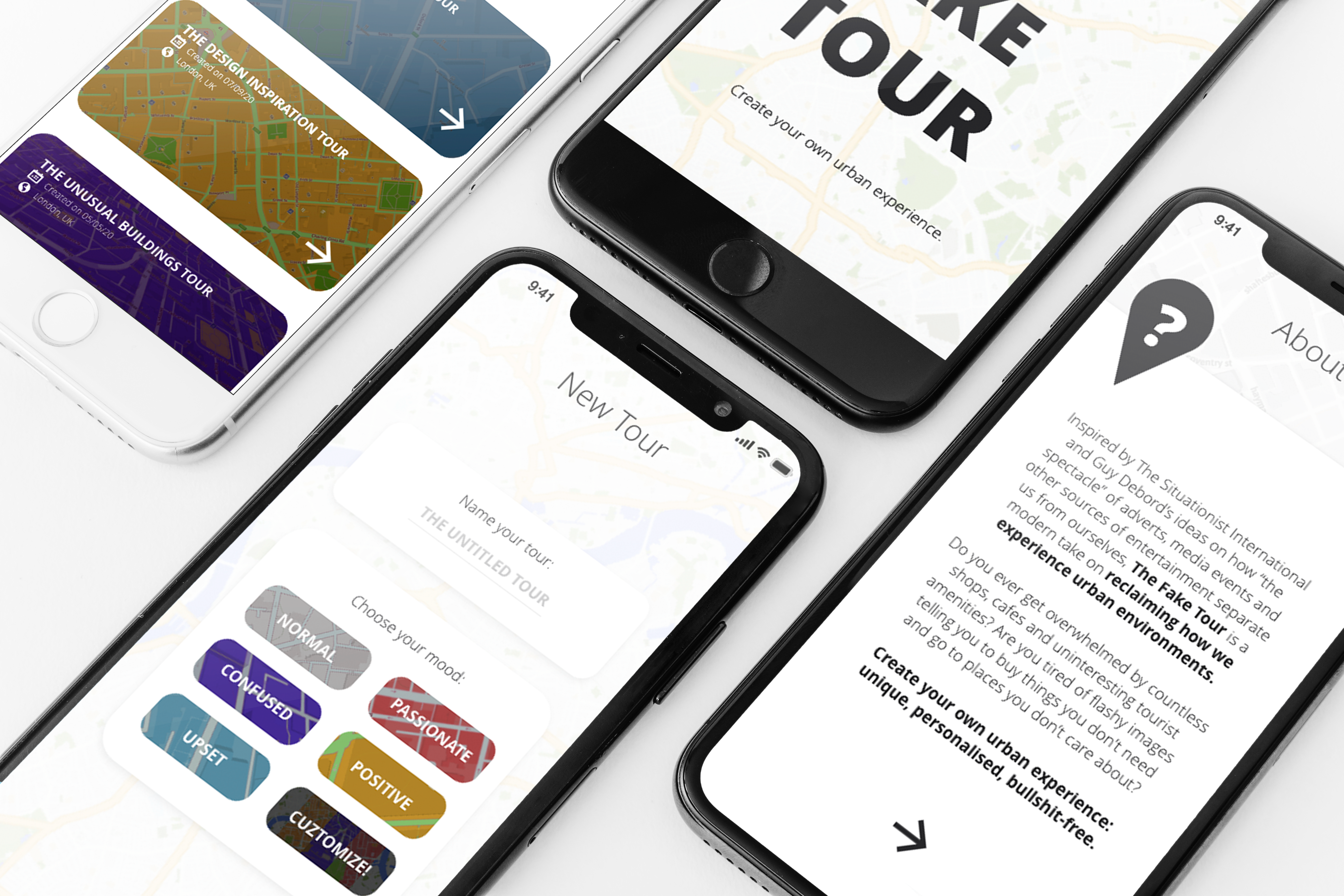 The Fake Tour:
Create your own urban experience.

Inspired by The Situationist International and Guy Debord's ideas on how "the spectacle" of adverts, media events and other sources of entertainment separate us from ourselves, The Fake Tour is a modern take on reclaiming how we experience urban environments. This hypothetical app would allow its users to create personal "tours" based on their own values and memories, as opposed to tours focused on constant spending and boring tourist amenities.